The hunter goes stalking because there's a deer walking. Unfortunately it was only a deer, without a pint of beer. And in the end it's only a rabbit – bad signs, to not make a habbit. Happy hunting.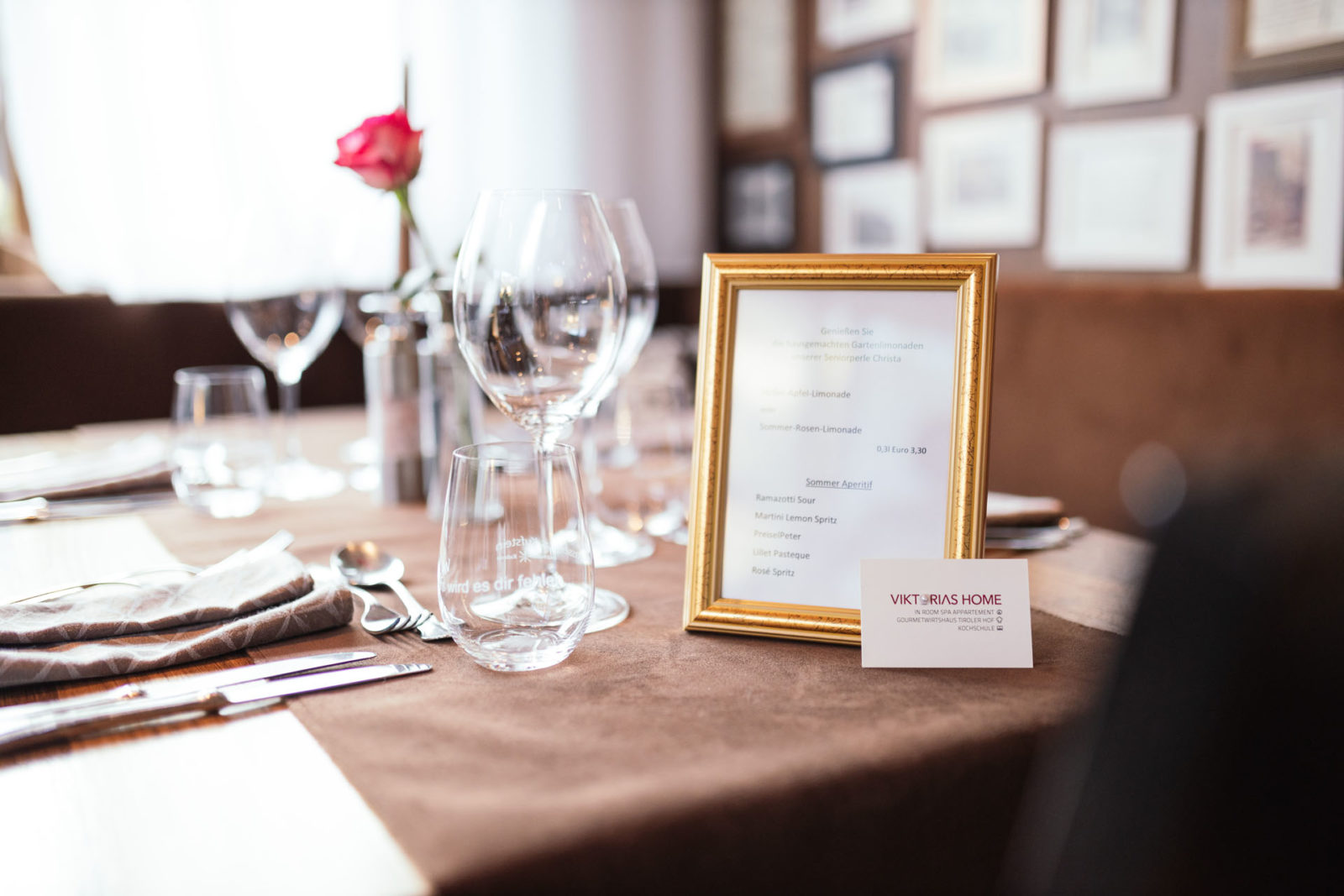 What's on
"Glück.Tage", "Tyrolean Festspiele Erl" and the passion plays in the region. The magnificent fortress. Operettas in summer time. Open air rock concerts. And all of that surrounded by a pristine and medival atmosphere in the old walls of the towering fortress. That is open air pleasure in Kufstein. Tradition in connection with graceful four-legged friends can be experienced at the "Welthaflingerzentrum", the Fohlenhof in Ebbs. So regardless of your travelling time. Boredom is not something you will experience in Kufstein.
Winter moments in the region
The SkiWelt Wilder Kaiser – Brixental is one of the largest and most modern skiing resorts in the world. Unique: 9 direct entry points with over 284 kilometres of perfectly groomed slopes and 21 valley runs await you. Whether you are a beginner, a family, a pleasure or frequent skier, there are slopes and areas for every single winter sports enthusiasts. 90 modern cable cars, panoramic views of over 70 peaks at over 3000 metres of altitude, the ALPENIGLU® village, 3 fun parks, adventure slopes, 3 illuminated toboggan runs and Austria's largest night skiing area. 81 family-run huts with sun terraces and service invite you to take a break. Viktoria's Boutique Hotel and the Skiwelt Wilder Kaiser are a mere 1 hour drive away from Salzburg, Innsbruck or Munich. With our large parking lot or the bus service directly at our front door, it is incredibly fast and easy to reach by car, bus, train or plane. A warm welcome to you!
Summer moments in the region
Magnificent views and misty mornings. The pristine silence in the mountains is softly interrupted by the smooth sound of streams and waterfalls. Idyllic peaks and summits. A stunning fortress towering over the town of Kufstein. A lively and modern centre with cobblestones, narrow lanes, Boutique shops and it's very particular historic-urban flair. The old town combined with the hustle and bustle of the city, the university, open air events, street cafes. Noble shops. Boutiques. Bars. Eight picturesque villages surrounding the town. Each of them boasting its very own character and personality. Individualized. Health source. Pleasure region. Haflinger village. Energy place. Worth living. Passionate. Living customs meet top-class cultural events. Surrounded by the the imposing Kaiser mountain range, divided into "Zahmer and Wilder Kaiser". Kufstein and its surrounding villages are the gateway to the Tyrolean Alps. Every step becomes an experience. Sporting adventures in the mountains bring unforgettable highlights. The area our boutique hotel is located is not only stunning, but it connects on all levels!
Regional cultural moments
High level culture can be experienced at the Tyrolean Festspiele Erl. The musical and cultural super class has created a name for itself and visitors from afar resonate with the lurring sounds of this "venue extraordinaire". Embedded in the most beautiful and natural landscape, away from the cities one would not expect such a treasure. The event venue contributes to the economic enrichment of the otherwise urban region. Blessed with the breathtaking view and scenery of the "Kaiser" mountain range, renowned artists from all over the world have dedicated themselves passionately to amazing performances. Mainly the summer and winter seasons, thanksgiving, in the context of the piano days, as well as the "in-between/times" – bring a wealth of canonized and unknown works of classical music and music theatre. What an experiene – not to be missed!
Erl, which is culturally influenced by the 400-year history of the Passion Plays, thus becomes a place where artistic ability and aspiration combined with its superb atmosphere creates unique concerts and music theatre experiences!
KUltura
Art and culture are more than notes, sounds and choreographies. Culture can do so much more: it let's us forget everyday life, the pressure of time. Our cultural summers are celebrated with top-class events organized by "KUltura": These include the Tyrolean Festival in Erl, which takes place both in summer and winter, the Operetta summer at the historic fortress of Kufstein, the Passion Plays in Erl and Thiersee as well as the master classes of the Academia Vocalis. The glück.tage, a festival for literature, philosophy, nature and enjoyment, is another highlight of the cultural summer in Kufstein. Various activity programmes, real nature experiences and the impressive panorama of the Kaisergebirge with its Kaisertal make days in Kufsteinerland a nature-culture experience. And the Boutique hotel Viktoria's Home provides access to all of these fantastic experiences and is located right at the entrance to the magnificent Kaiser mountain range. Enjoy peace and nature and enrich your experience with precious cultural moments in Kufstein.
Kufstein moment
are precious
Book now
During the day, the Tyrolean mountains lure you to relax or discover. In the evening the region invites you to enjoy culture and culinary delights. Culture lovers can expect lovingly compiled KUltura packages: After the events, our first-class restaurant will tempt you with culinary delicacies made from regional products, a good glass of wine and a feel-good atmosphere for every taste.
Chef's Table
Unique experience await you at Viktoria's Chef Table
You'll find the perhaps most exlusive and smallest Chef's table ever, in Viktoria's kitchen. Check out the kitchen team, have a chat while the chef is preparing your meal and get that real home feeling. It is situated directly in the creative gourmet workshop (our kitchen) as we like to call it. Viktoria – the chef herself – will spoil you rotten. Remember it's either dinner for one or maximum you and your love.
Treat yourself to this very special culinary moment!